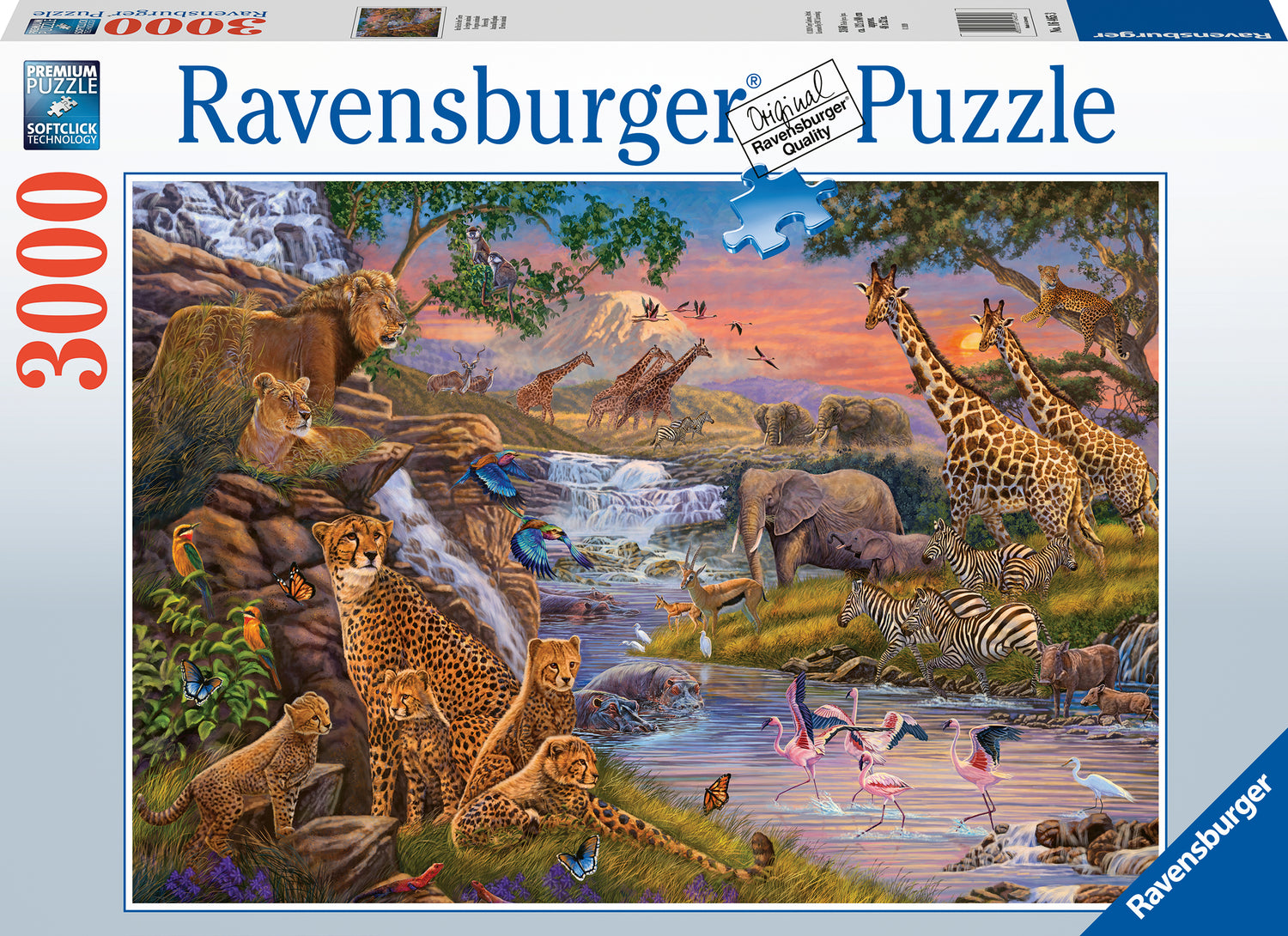 Who needs a safari on the Savannah when you can sit comfortably at home and piece together the natural beauty of this 3,000 piece puzzle by Ravensburger. Assemble the pieces and take yourself on a safari! On this stop, you will see a variety of African Animals living among one another. Ravensburger 3,000 piece puzzles create a challenging and satisfying screen-free experience! 

From Ravensburger for ages 12 years+
Celebrating Kenya
There are a total of 50 national parks and nature reserves in Kenya. 22 national parks and 28 national reserves are managed and maintained by the Kenya Wildlife Service, ensuring that the native wildlife of this land is protected against hunters and poachers.
Product Details
Recommended for ages 12-99 years

3,000 pieces

Assembled puzzle dimensions: 47.6" x 31.5" 0.1"