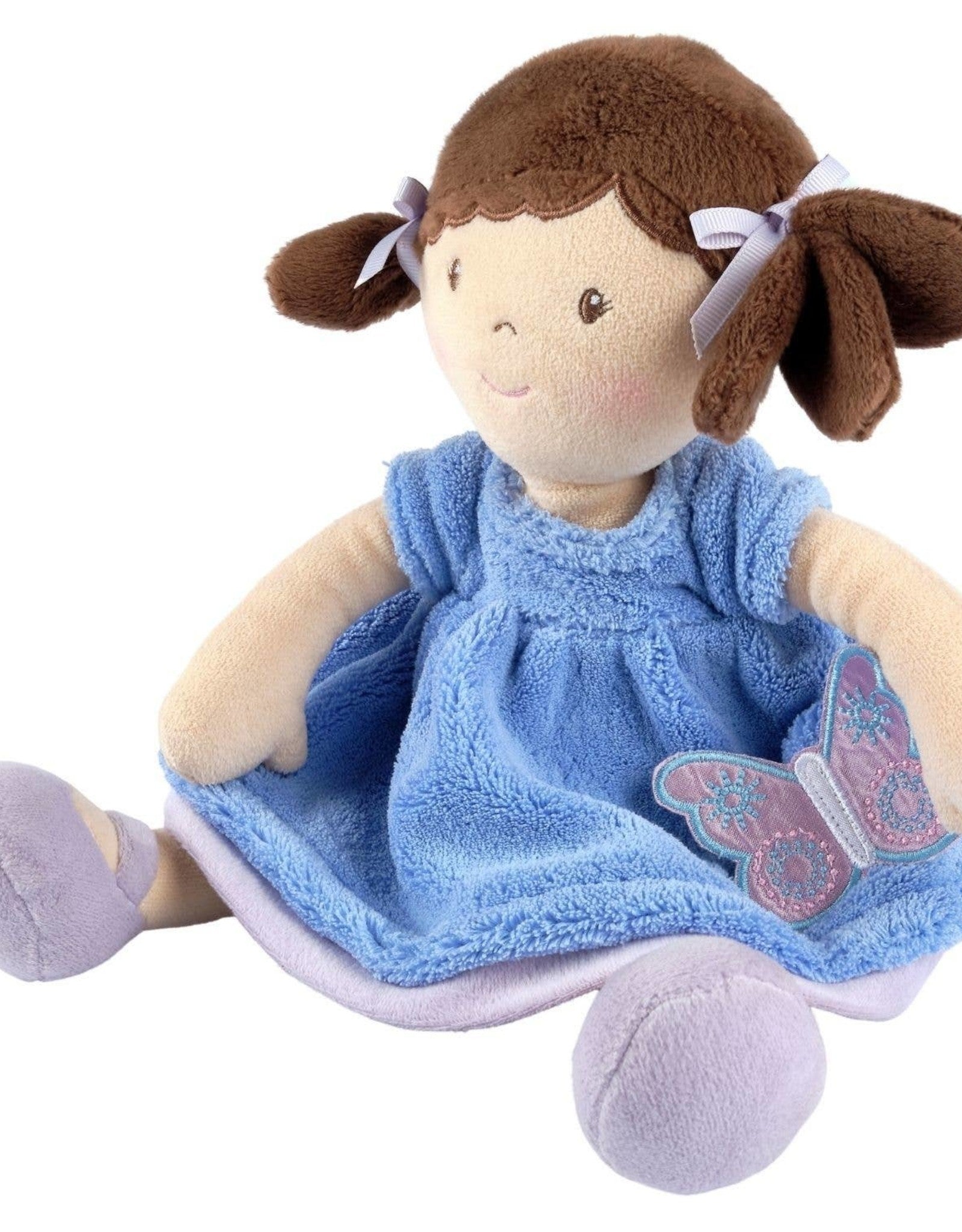 Pari ‐ Brown Hair in Blue & Purple Dress
Part of our Butterfly Kids Collection, Pari is adorable, delightfully soft, and is the perfect doll to comfort your little doll. 
Size: 13.7in 
Features: Soft body doll with plush hair, embroidered facial features and decorative butterfly trim.
Materials: 100% Polyester Soft Boa, 100% Polyester.
Product care: For full washing instructions see product label. For light cleaning, wipe surface of the toy with soapy water and a damp cloth, air dry and allow moisture inside toys to drain. As a precaution, check toy regularly and do not give to babies or children if worn or damaged. Do not leave natural rubber toys in direct sunlight or in high temperatures.
Safety Standards: This product complies with US ASTM F963, European EN71, and Canadian Consumer Product Safety Act. Please keep all information for future reference. Remove all packaging, attachments and fasteners before giving this item to your child. 
From Bonikka, for ages birth+
Safe- Non-toxic
Sustainable toys which are biodegradable
Plastic Free 
Socially Responsible Manufacturing
Hand Made With ❤ in Sri Lanka