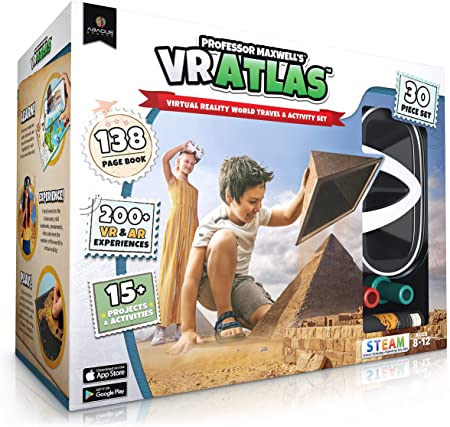 Professor Maxwell's VR Atlas
Virtual Reality tech lets you take a journey around the world, from fossil digs to the Eiffel Tower to volcanoes and animated stories, including cultures, countries, and a mini-passport to track your travels. Prepare to experience the world as never before, with interactive projects and activities that will amaze you! This 30-piece set includes a 138-page illustrated atlas that helps make the world come alive.
From Abacus Brands, for ages 8-12 yrs.