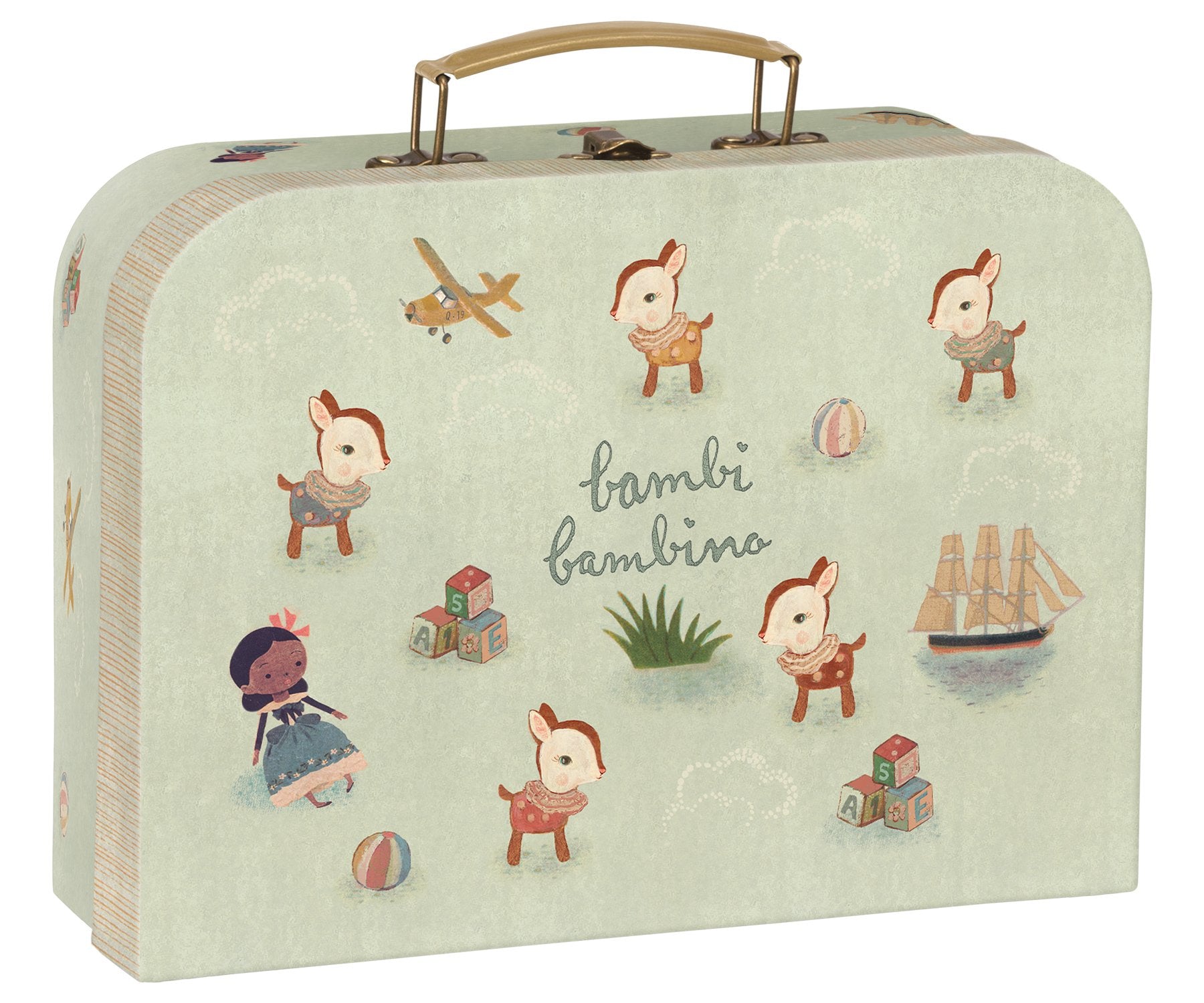 Going somewhere but still, want to take all your favorite Maileg toys with you? Well, this sweet suitcase with adorable Bambi Bambino-themed print is the perfect item for you! On the inside, there is a fresh pink polka-dotted pattern so it's stylish on the inside and out!
From Maileg, for age 3 and up
Important Shipping Note
Maileg is committed to acting responsibly regarding environmental stewardship.  It is important to reduce the use and the demand for virgin polyester fibers. Maileg uses 100% recycled polyester in an effort to support this reduction.
Going forward Maileg Inc. will not market, sell, or distribute in Pennsylvania or Ohio.  These states require the use of All New Materials in stuffed toys.   All retailers must stop shipping Maileg product to PA and OH.
Product Detail
It is light, portable, and made from recycled cardboard. 
The suitcase measures 10.5in length by 7.5in width and about 3.5in deep.