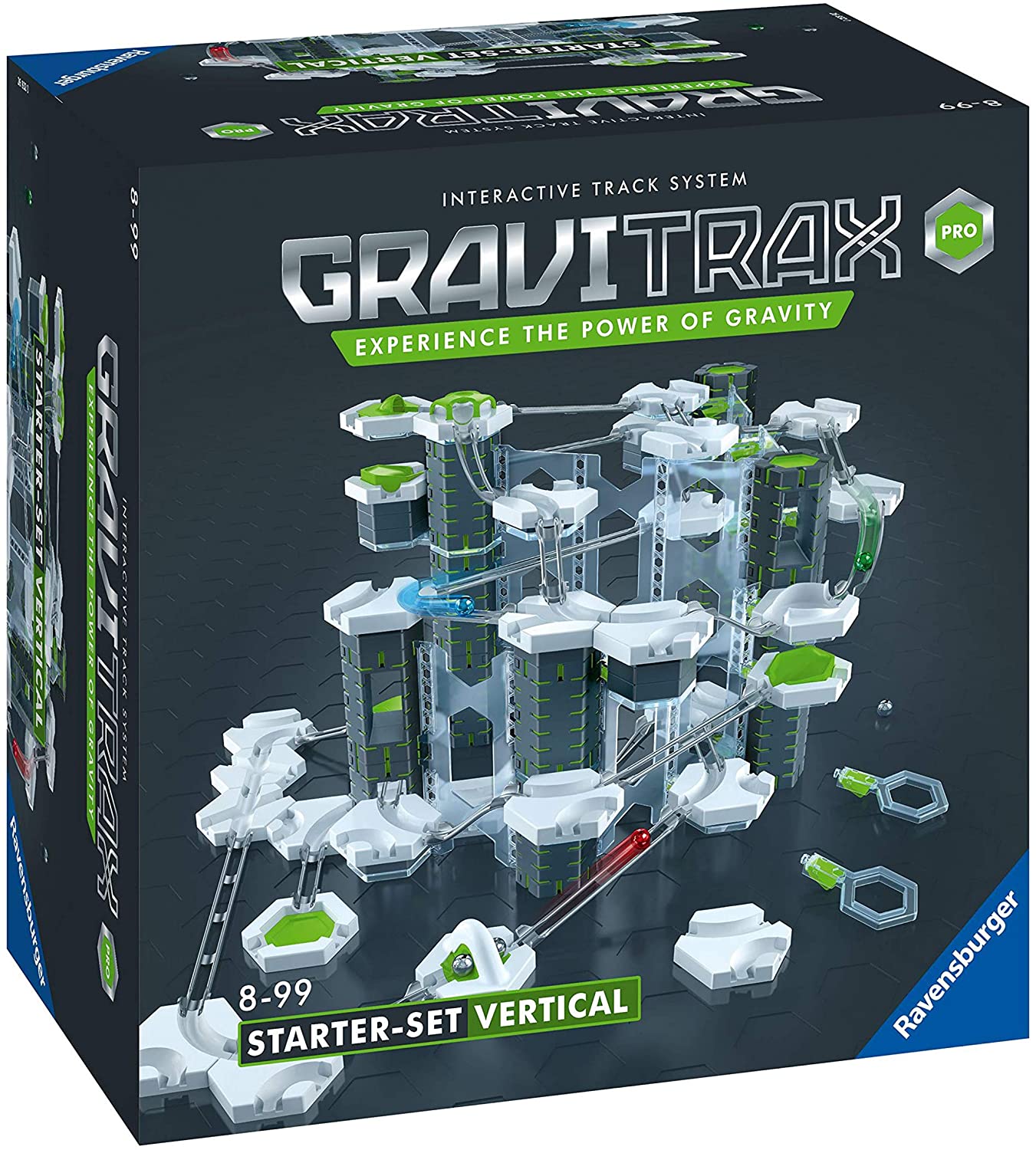 Gravitrax PRO Vertical Starter
This item is for pickup or local delivery only!
⚠️ Unfortunately, we are unable to ship this product. It is currently available for in-store pickup and local delivery only. ⚠️
GraviTrax is a modular interactive track system where you can design and build your own marble runs. This STEM toy ages 8 and up, encourages experimenting with gravity, magnetism, and kinetics to propel your marble to the finish. Designed with open play in mind, the concept offers endless possibilities to design a different track every time you play. Expand your builds and add some action with a variety of expansion sets and accessories.
Product Details
Compatible with all Gravitrax kits

What You Get: GraviTrax PRO Vertical Starter Set comes with 153 pieces - everything you need to start building faster, higher, more action-packed marble runs.

Build Higher: Use the height tile towers, balconies, walls and high-speed tracks to take your tracks to new heights

Innovative: The GraviTrax interactive track system allows you to design and build your own race tracks and experiment with gravity, magnetism, and kinetics to propel your marbles to the finish

Clear Instructions: Comes with clear instructions so that you can start building and playing within minutes