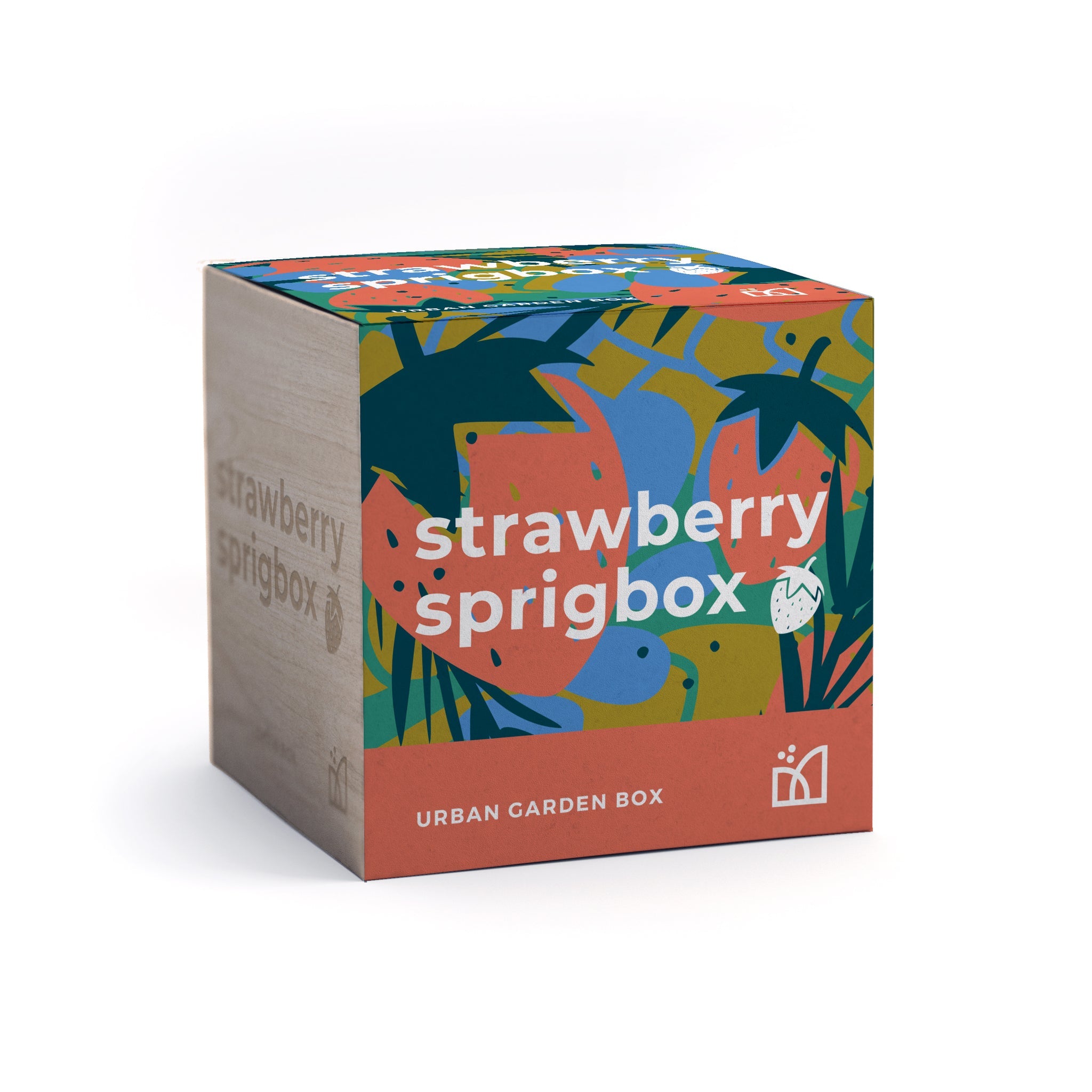 Sprigbox Strawberry Garden Grow Kit
The strawberry is a symbol of love due to its heart shape and red color. As you may well know, home grown strawberries have a rich sweet flavor unmatched by their supermarket counterparts. This Sprigbox is an all-inclusive garden kit containing natural seeds and a special growing media. The only thing missing is water and a loving home.
Celebrating the Resilience of Ukraine

Ukrainians love to drink Kompot - a sweet drink, made by stewing different types of fruits, such as strawberries, sour cherries, and peaches, in water. In the winter, Kompot is served hot and special spices like cinnamon and vanilla are added.
Product Details
Includes: special wooden box to grow your seedling, seeds, soil

Sprouts will begin to show in 10-20 days and you might be able to harvest your first berries after 4 months. Water daily and enjoy watching it grow!

After about 3-6 months, re-pot your Sprigbox into a larger pot with soil for further growth.