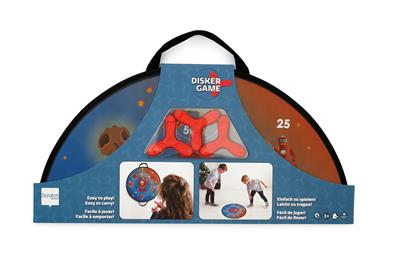 Space Disker Magnetic Game
Rack up serious points by launching the three magnetic, silicone discs at this far out dartboard. Place it on a wall or lay it on the ground. Folds up easy and has handles to take the competition anywhere. Practice by yourself or get a group together for a game. Either way, endless fun is guaranteed. For 1 or more players.
From Scratch Europe, for ages 3-10 yrs.