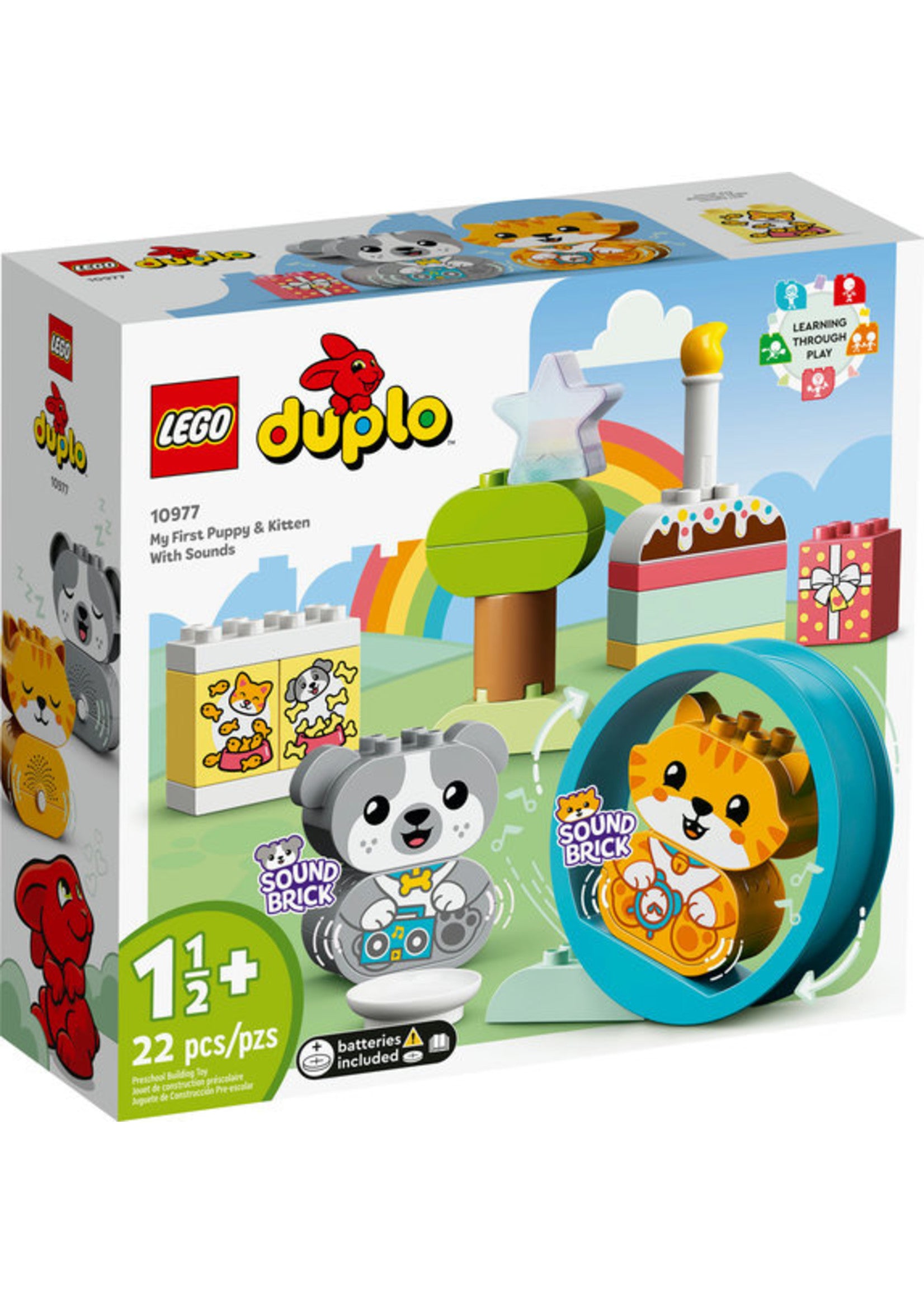 10977 My First Puppy & Kitten With Sounds
It's raining cats and dogs … and fun! This buildable puppy and kitten will help your littles learn about the amazing experience of owning and caring for their very own pet. Two bricks form each adorable pet who make sounds to let you know when they are ready to eat, sleep, or play. When it's time to play, let your furry friends go for a ride in the rolling ring toy. Batteries included.
From LEGO, for ages 1 1/2-5 yrs.