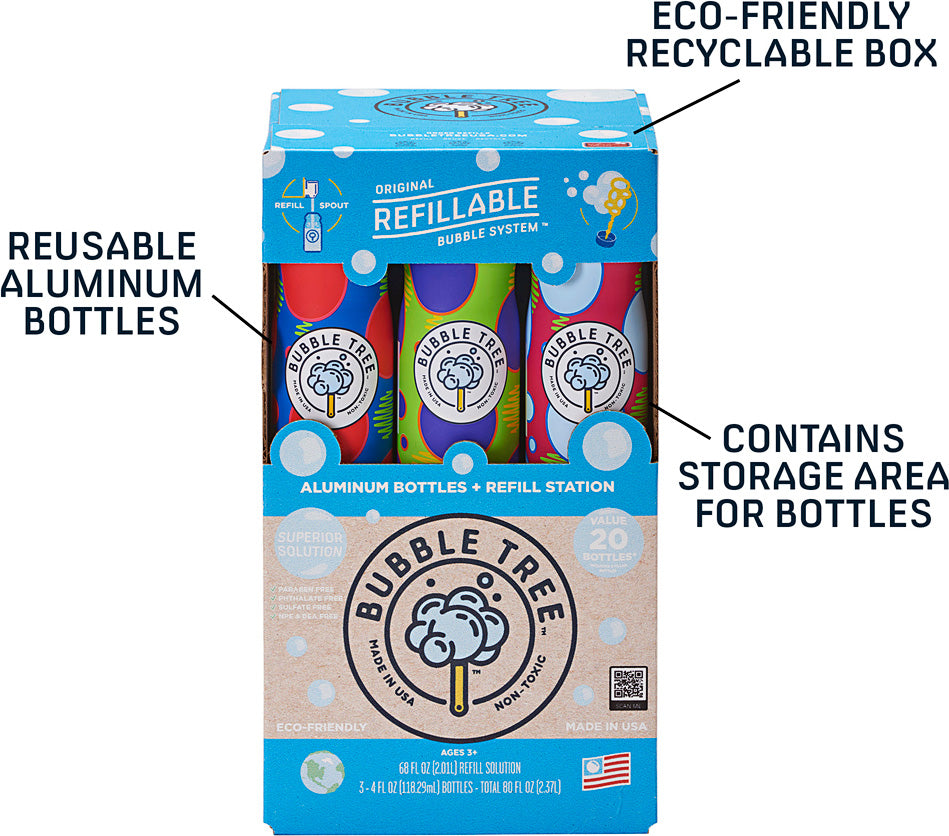 Bubble Tree 2 Ltr 3 Bottle Original Refill
Loads of earth loving bubble fun! The reusable box holds 2 liters of eco-friendly, superior solution. Just open the no-mess spout to fill (and refill) 3 lidded aluminum bottles. No more single-use plastic! Easy to use and easy to store, this new product will change the way you play with bubbles forever! Proudly made in the USA!
From American Bubble Company, for ages 3-12 yrs.