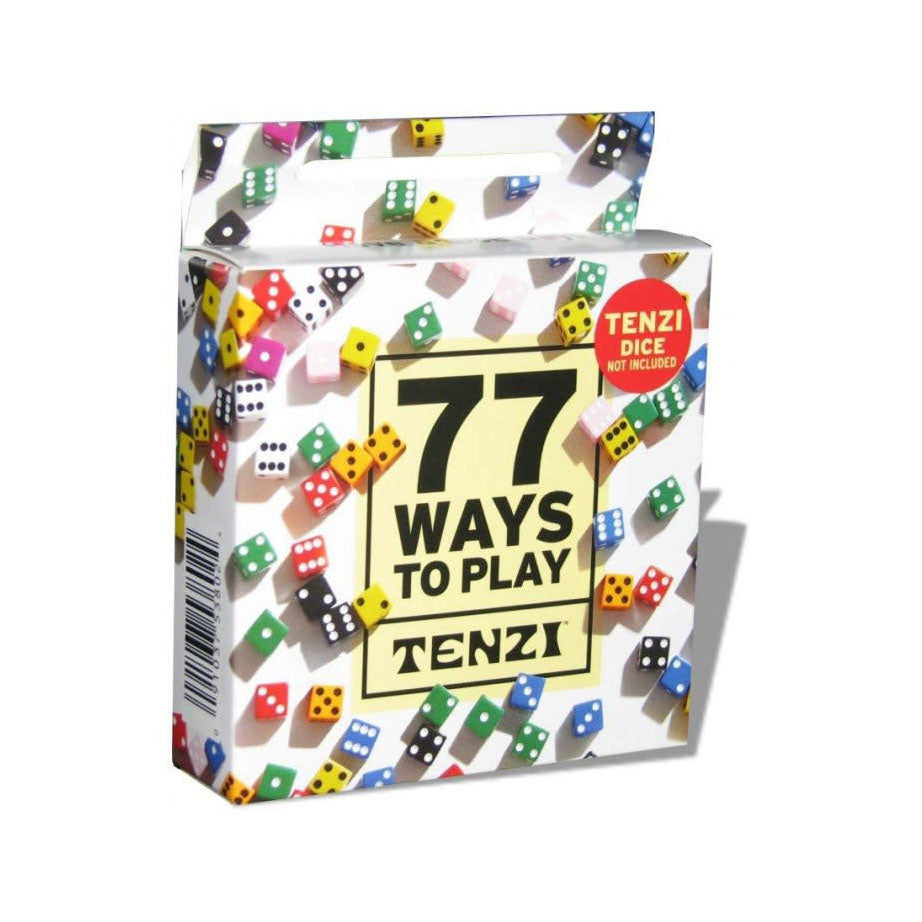 77 Ways to Play TENZI Dice Game
When someone says "Go!" the dice are rolled fast and furious until 1 player gets every die on the same number. It's fantastically fast fun with friends and family, especially when you add 77 variations. They don't call it a Tenzi Frenzy for nothing! Tenzi sold separately.
For 2-4 players, ages 7 yrs-adult, from Carma Games.


77 Cards, each with a new, fun way to play TENZI!
Encourages dexterity, quick thinking, interaction
Perfect for travel