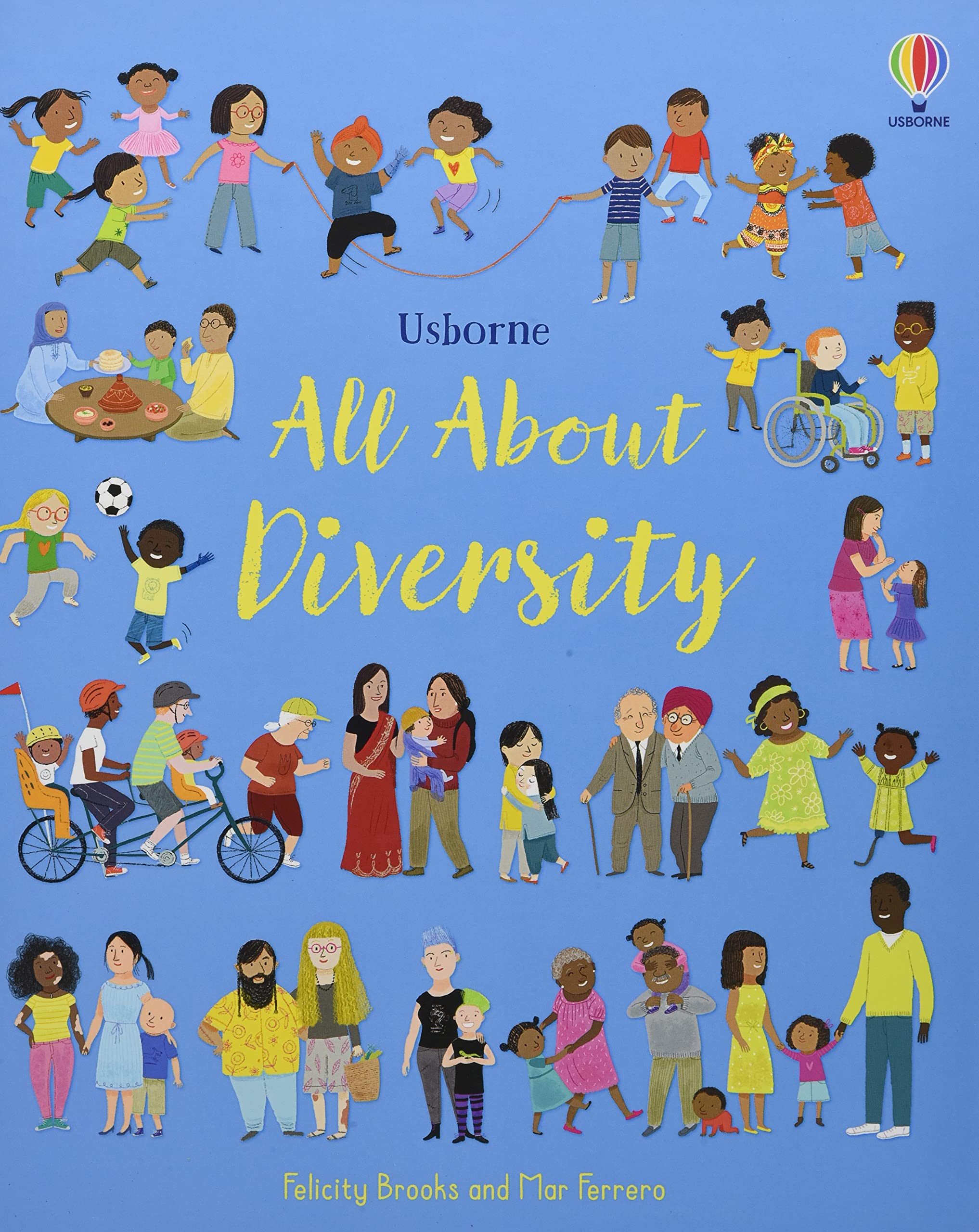 This dynamic and joyous exploration of difference helps young children learn to respond in a kind and equal way to everyone regardless of shape, size, age, physical and mental ability, gender, race, beliefs, language, culture, national identity, background, and so on. With topics ranging from clothes, hair, music, and food to homes, festivals, and families, there is plenty for children to talk about as they find out about diversity and see how differences relate to them.
Celebrating South Africa
Many different people make up South Africa, each with their own history and culture. Thanks to this melting-pot, South Africa has 11 official languages, each with equal status. All of these colorful cultures have earned South Africa the nickname of the "Rainbow Nation".
Product Details:
Written by Felicity Brooks

Illustrated by Mar Ferrero

Hardcover

32 Pages

Recommended

 reading age- 4 - 6 years