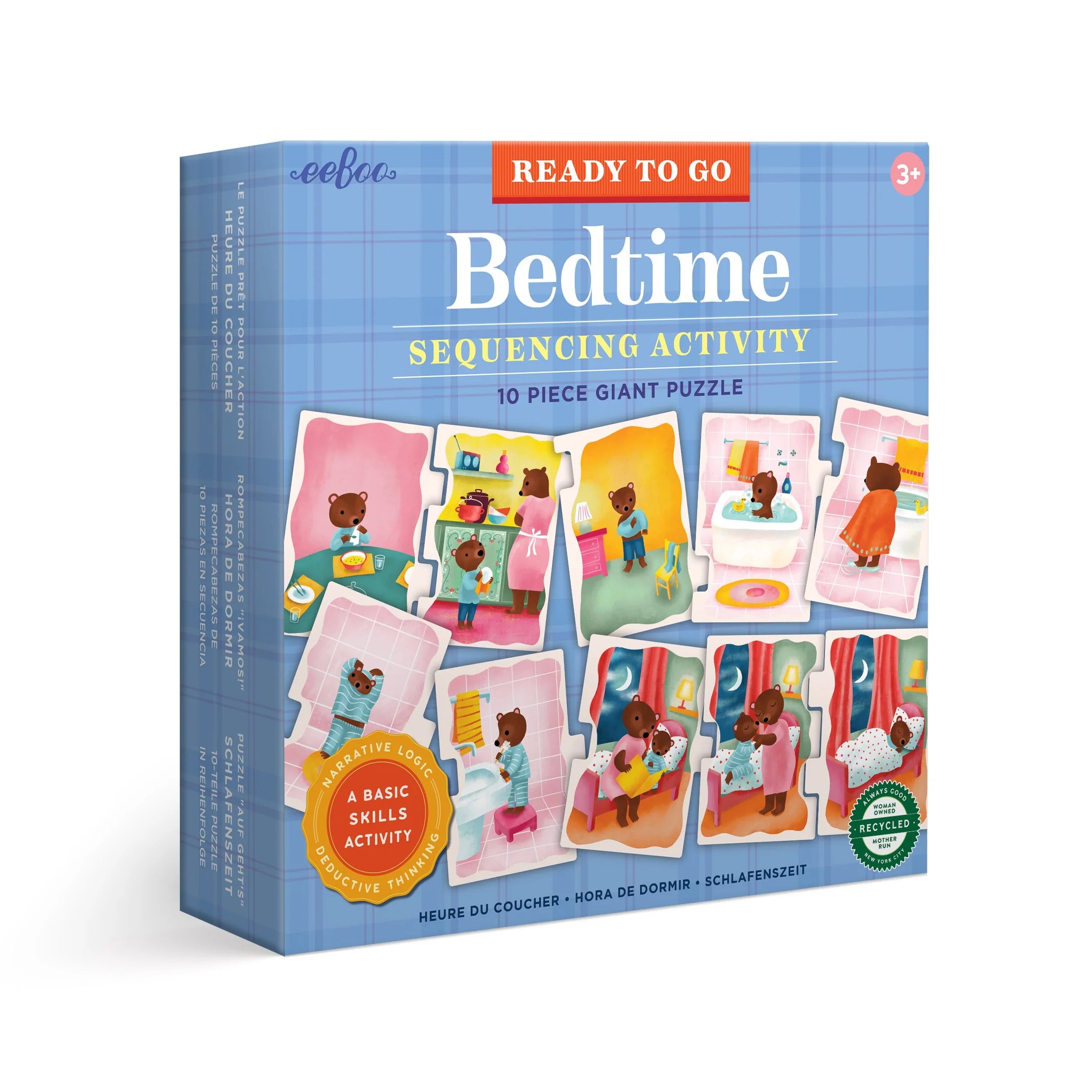 Bedtime Ready to Go Puzzle
The nightly drill of getting ready for bed calls for putting together the pieces - literally! Follow the dainty images and be on the lookout for logic clues as you slot the interlocking pieces into place.
From eeBoo, for ages 3+
Product Details
Art by Uta Krogmann 
Skills: Helps develop deductive thinking and basic skills.