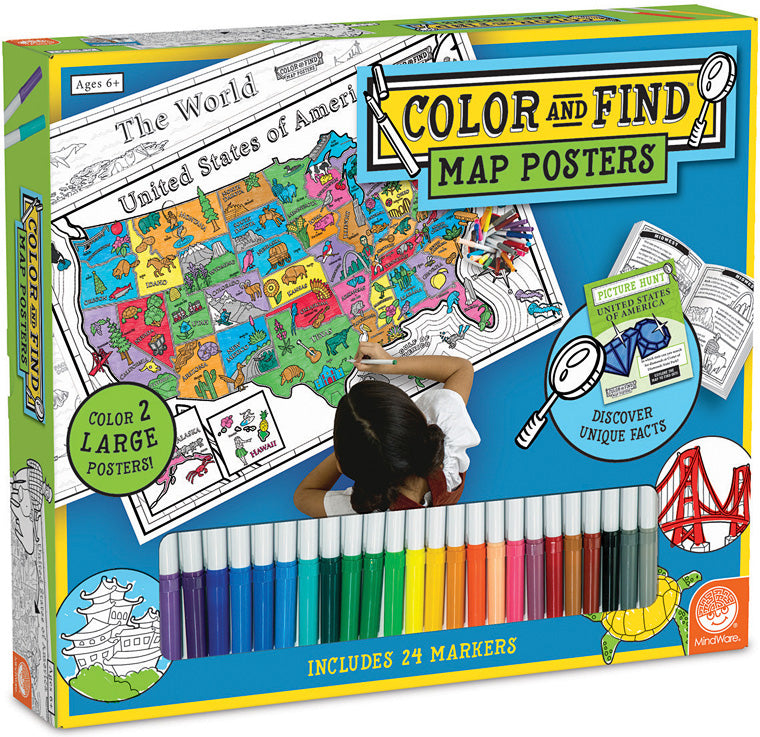 Color and Find Map Posters: USA and World
Two poster-sized maps of the USA and the World to color, and 2 'picture hunt' books to help explore them both, while you learn about famous landmarks, native plants and animals, and more. Includes 24 brightly colored markers plus a guide. USA poster is 28 x 40"; The World poster is 30 x 24".
From MindWare, for ages 6-12 yrs.