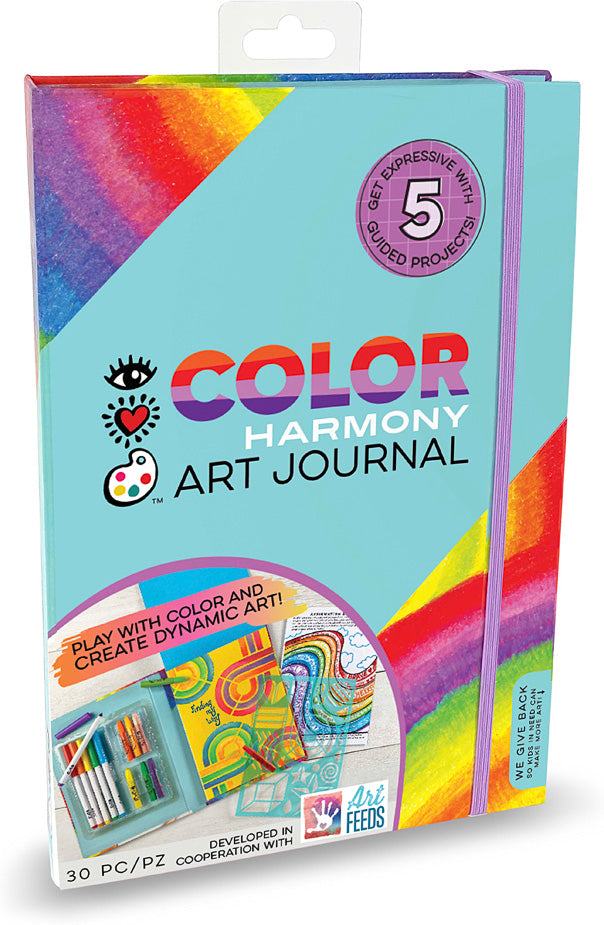 Color Harmony Art Journal
Get creative with colors to make dynamic art! This set of 6 markers and 8 oil pastels comes with lots of information about colors: primary, secondary, contrasts, tinting, shading, palettes and more, including a 10-page paper pad, 5 project pages, a stencil and a guide. Art feeds the soul, so express yourself! iHeart will even donate some of its profits to the international non-profit Art Feeds to help kids all over the world get art supplies and lessons - it's a win-win for everyone!
From Bright Stripes, for ages 6 yrs-teen.