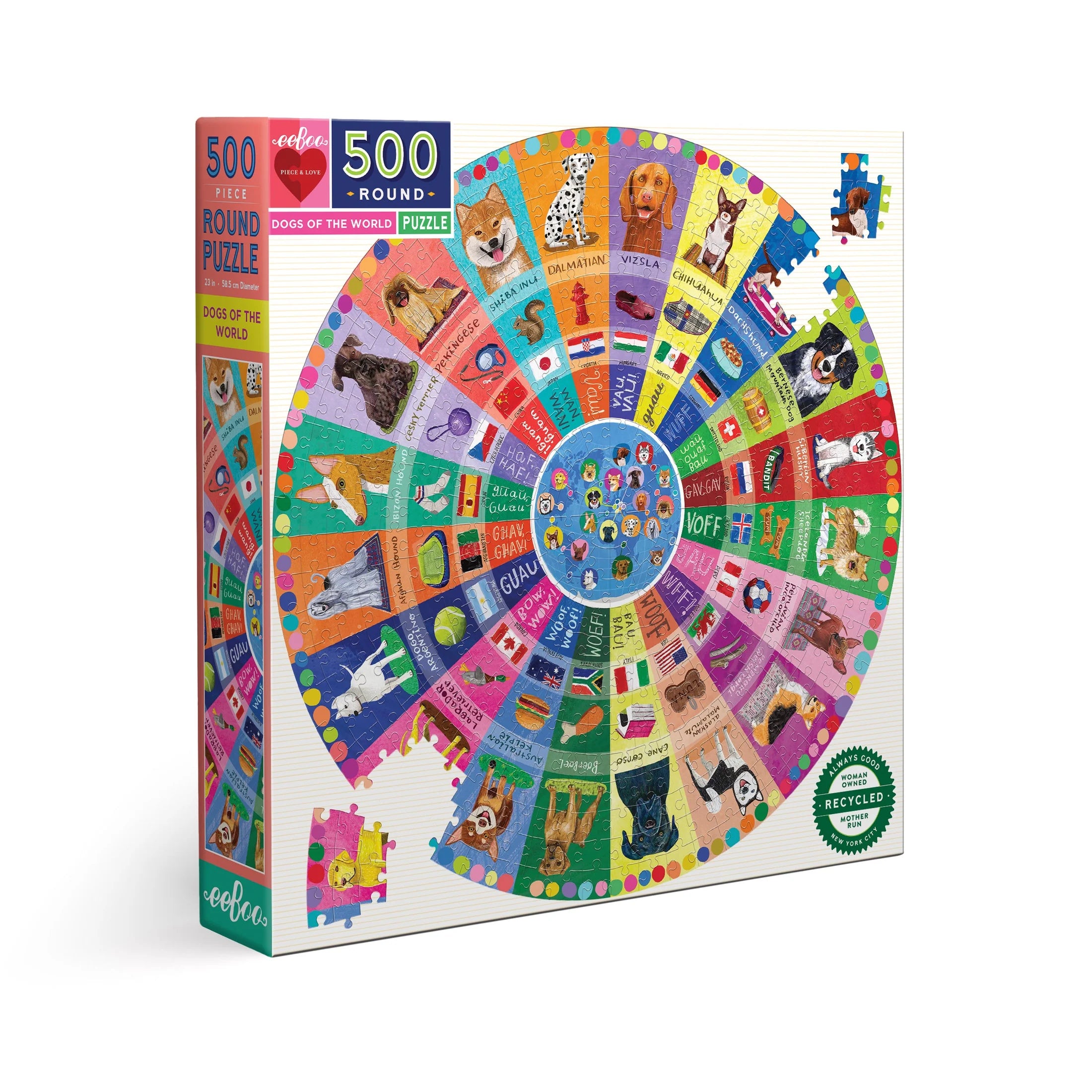 Dogs of the World 500 pc Puzzle
Sniff out a new challenge with Dogs of the World 500-piece round adult jigsaw puzzle! This pup-packed puzzle will have tails wagging round the clock—from beloved breeds to the flags of their homeland, plus 20 different ways to say "woof" or "guau". Take a lap around the world of canine cuteness and collect a circle of canine-approved items—slippers, balls, squirrels and more—to sort and piece together. It's an absolute howl for pup-lovers!
From eeBoo, for ages 8+
Product Details
Puzzle Size when complete:  23" in diameter
Included: Full color insert
Artwork by Allison Strine
Sustainably Sourced: Made with recycled board and printed on FSC®-certified paper using vegetable-based inks.