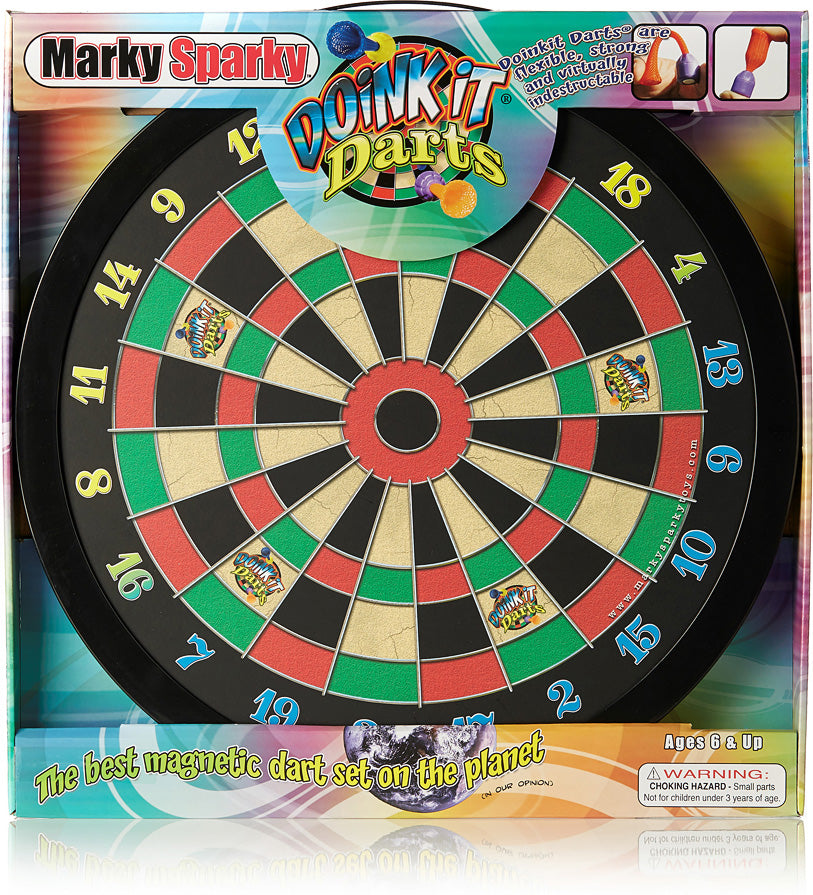 This item is for pickup or local delivery only!
⚠️ Unfortunately, we are unable to ship this product. It is currently available for in-store pickup and local delivery only. ⚠️
Introducing Doink it Darts - the perfect way to add some fun to any game night! With high-quality rare earth magnets and no sharp ends, these lightweight darts will fly perfectly true for hassle-free fun. At 16" across, they'll have you doinking it like a pro!
From Marky Sparky, for ages 6 to adult
Watch the Video: