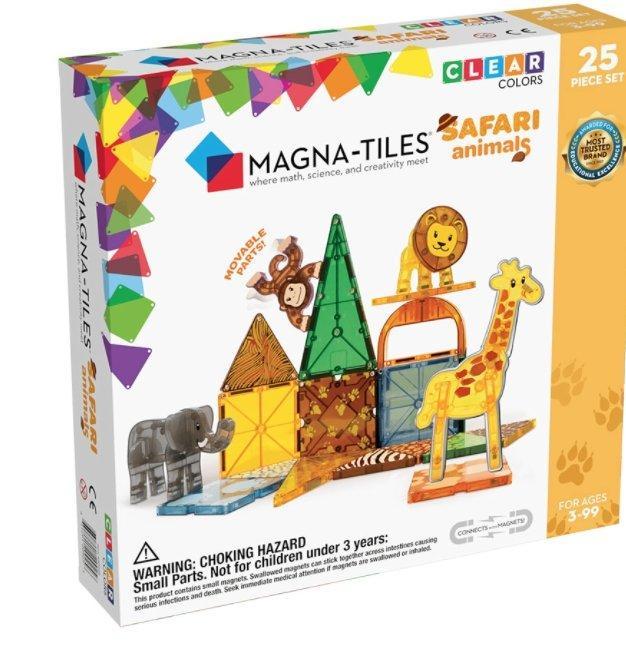 Magna-Tiles Safari Animals 25 Piece Set
This item is for pickup or local delivery only!
⚠️ Unfortunately, we are unable to ship this product. It is currently available for in-store pickup and local delivery only. ⚠️
Dive into the exciting world of the Animal Kingdom with your children or students. For little adventurers with wild imaginations, the African savanna is the perfect place for playtime.
Did you know that no two giraffes have the same coat pattern? The Magna-Tiles® Safari Animals 25-Piece Set is crafted for years of playtime and includes fun facts about safari animals right on the box. The shapes and animals are made from food-grade ABS plastic that's free of BPA, latex, and phthalates for safety. Vivid colors and patterns bring playtime alive, and strong magnets ensure each piece pairs together with ease.
From Magna Tiles, for ages 3+