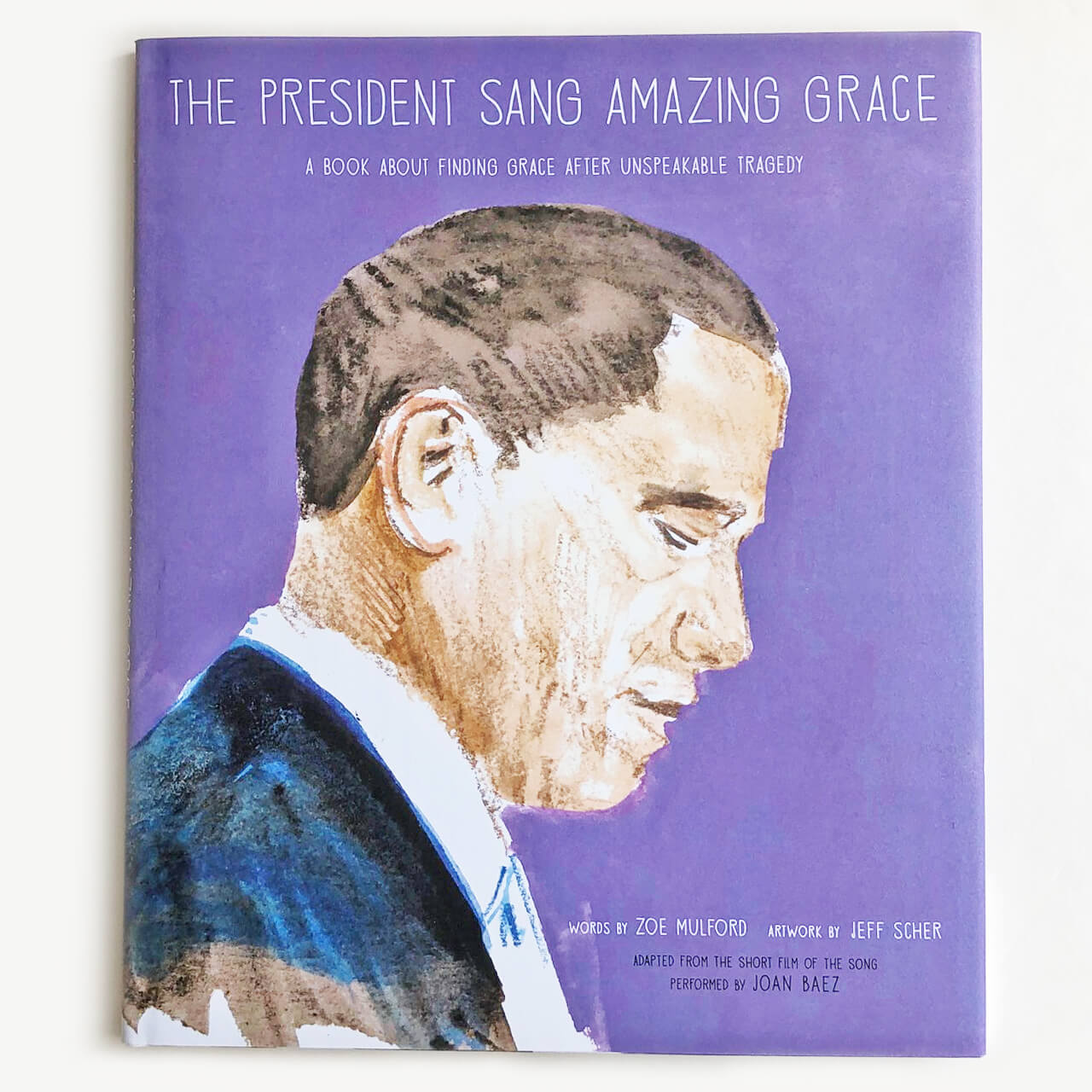 President Sang Amazing Grace
On that day and in that place...
Following the 2015 mass shooting that took nine lives in a historic Black church in Charleston, South Carolina, President Obama sang "Amazing Grace" to a grieving congregation and nation. Inspired by the event, songwriter Zoe Mulford wrote a song called "The President Sang Amazing Grace."

The President Sang Amazing Grace features the lyrics of this powerful song and paintings by award-winning filmmaker Jeff Scher, originally created for a short-film for the song, performed by Joan Baez. While difficult to revisit, this beautiful story reminds readers young and old that love is stronger than hate, and that grace is truly amazing. 
Product Details
Words by Zoe Mulford
Artwork by Jeff Scher
Adapted from the short film produced by Rick Litvin, of the song, performed by Joan Baez
40 pages
Recommended reading age: 4+