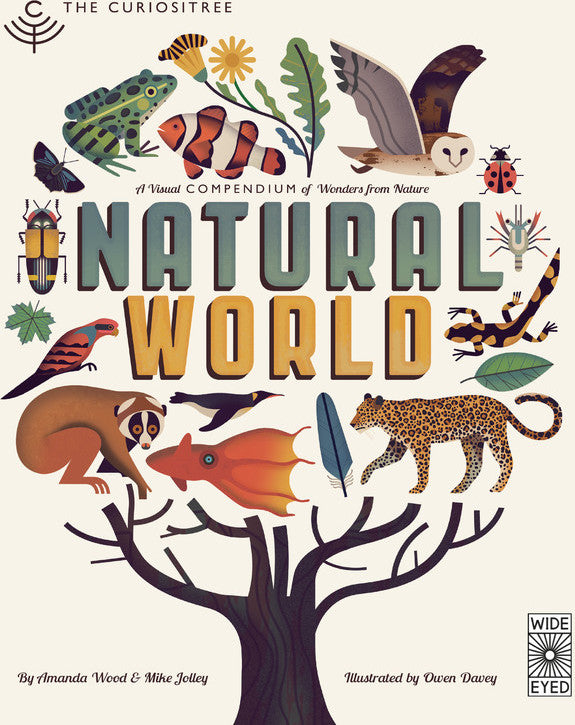 The Curiositree Natural World
Discover the interconnection of the natural world and learn why living things look and behave the way they do in a series of visually compelling information charts, maps, and cutaways, all illustrated in a nostalgic, vintage style. Packed with incredible facts about the natural world and the animals that populate it, the whole family will enjoy the full-page spreads grouped into the categories of habitats, species, and adaptations.  
From Wide Eyed Editions, for ages 8yrs+
Celebrating Kenya
Slicing through Kenya from north to south is the Great Rift Valley, also known as the East African Rift Valley. It was formed more than 25 million years ago by geological tension in the earth's crust and is approximately 4,038 miles long and 37 miles wide!
Product Detailscountry
Written by Amanda Wood & Mike Jolley
Illustrated by Owen Davey
Hard Cover
112 Pages
Recommended Reading age 8-11 years