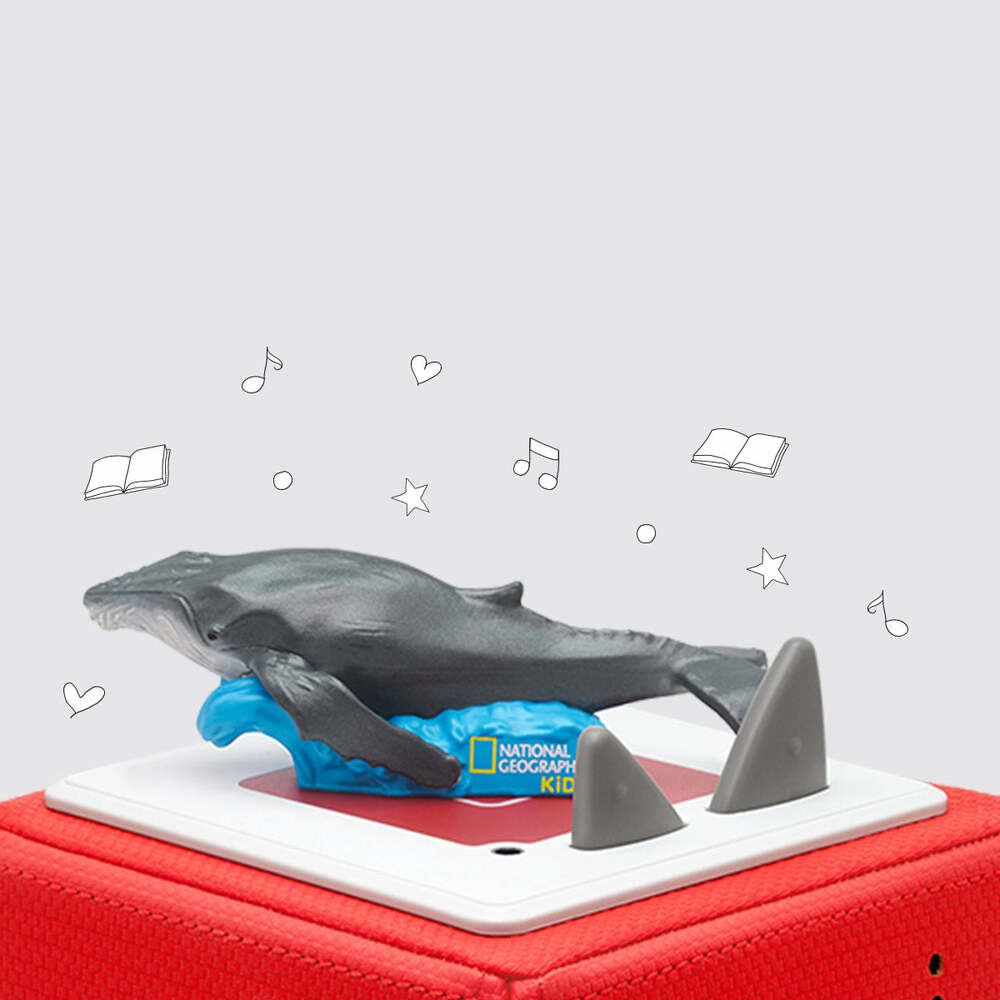 Whale National Geographic Audio Tonie
Learn all about the ocean's largest and most majestic mammals with legendary oceanographer, Explorer in Residence, and advocate for ocean health, Dr. Sylvia Earle. You will become a whale expert as you explore where they live, what they eat, and much, much more! Teaches kids about habitats, communication, diet, and endangered species.
Limit 3 per customer
Requires Toniebox Audio Player to play audio; sold separately.
From Toniies, for ages 3+