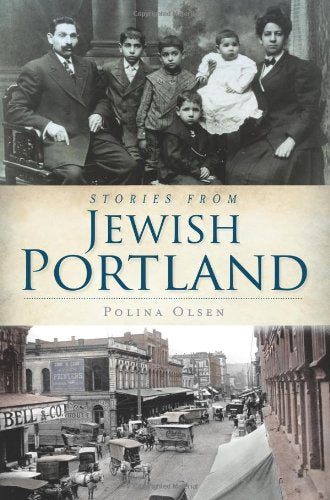 Stories from Jewish Portland
These are the stories of Jewish Portland, whose roots stretch back to the Gold Rush, whose heart is 'the old neighborhood' of South Portland and the memories of its residents, whose identity is alive and well in synagogues and community institutions.
Portland author Polina Olsen recounts the history of this richly layered community through a collection of letters, interviews, and stories drawn from her series "Looking Back," published in The Jewish Review. In this expanded collection, explore the lives of early settlers brought by opportunity and New York's Industrial Removal Office, walk the streets of the old neighborhood, alive with basketball games and junk peddlers, and learn the proud history of institutions like the Jewish Federation of Greater Portland, which continue the cultural traditions of Jewish Portland.