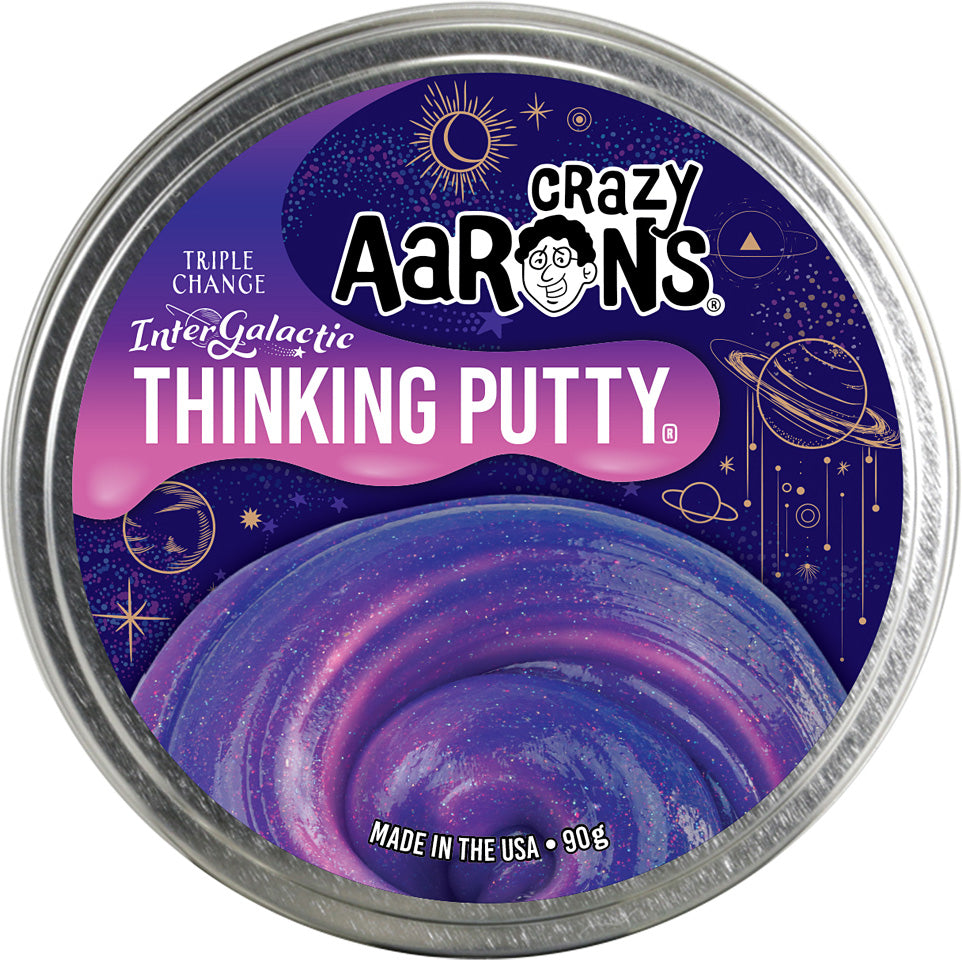 Intergalactic 4" Thinking Putty Tin
Get 'intergalactic' with this playful putty that strengthens hands, fingers, and imaginations! The heat from your hands transforms it from deep space blue, to ultraviolet purple, then to cosmic pink. It's 1/5 lb. of non-toxic silicone that never dries out or leaves a sticky residue. Made in the USA with the help of exceptional individuals challenged with disabilities.
From Crazy Aaron's Puttyworld, for ages 3 yrs-teen.