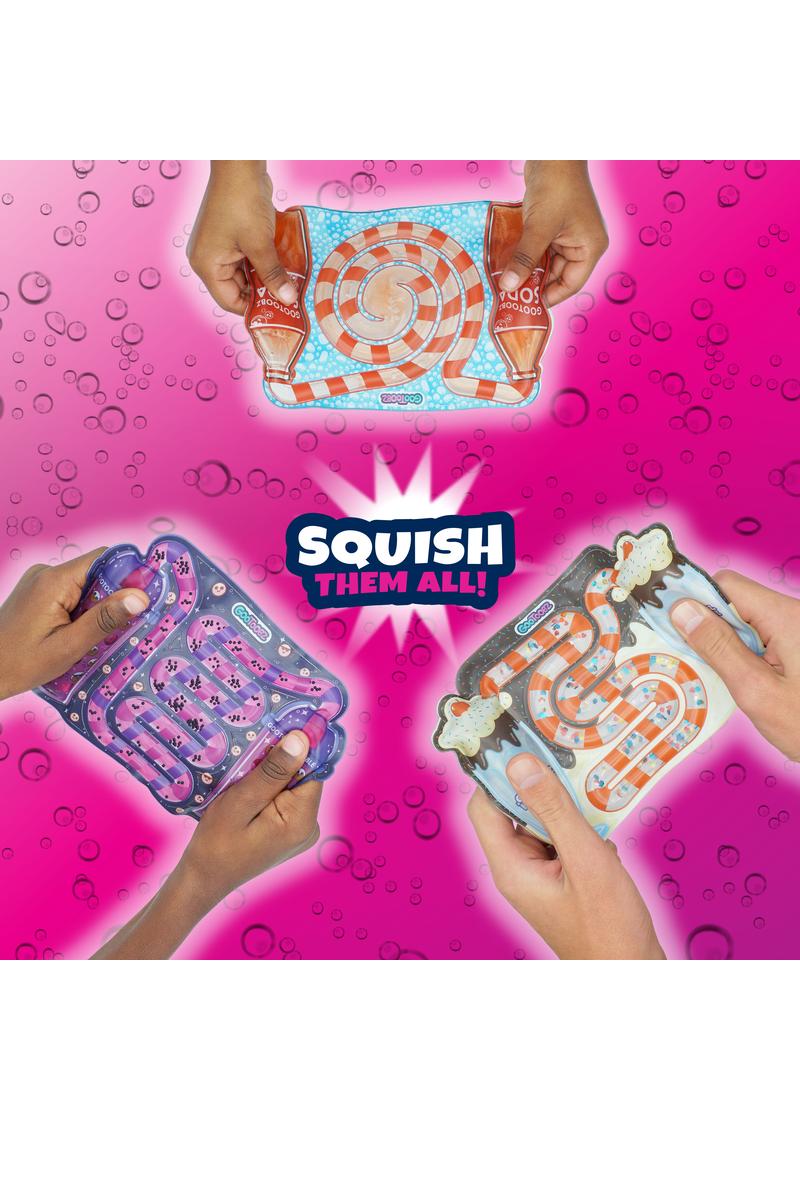 Reimagined as some of today's most trending drinks, the new GooToobz SIPS serves up all the sensory experiences that have made the original GooToobz such a sensation! These transparent, hand-held sensory mazes are filled with a satisfying mix of Goo, glitter, and beads that rush and gush when squeezed side to side.
Designed to feel like you're touching the goo and glitter inside, but still strong enough to withstand any grip strength without leaking.  GooToobz is filled with a water-based liquid that is sealed securely inside the tubes, so parents don't have to worry about kids making a mess! All GooToobz liquids are 100% non-toxic.
MILKSHAKE: Kids (and kidults) can 'share' this shake! Designed to look like two milkshakes connected by one colorful straw, cream-white liquid dotted with sprinkles gushes back and forth when you squeeze it between the two scrumptious-looking vanilla shakes. Watch and listen as the milky bubbles gurgle and mix as they rush from cup to cup!
BUBBLE TEA: Designed to look like a classic Bubble Tea container connected by a straw. Squeeze it upright to see the hypnotic, mesmerizing pearlescent mixture flow back and forth in between! Turn it upside down for extra fun: watch the black beads travel through the straw-like channels and create an exciting sound!
SODA: Shaped to make the reservoirs look like iconic Soda Pop bottles with a straw connecting both sides, this GooToobz brings a quenching, tri-sensory experience to every squish! Squeeze the soda bottles upright and watch them bubble up. Turn it upside down to HEAR the clear beads cascade through the straws between the two bottles, just like natural fizz!
*Please specify style preference in comment section while ordering: Bubble Tea, Milk Shake, Soda Pop.
From GooToobz, for ages 4 and up