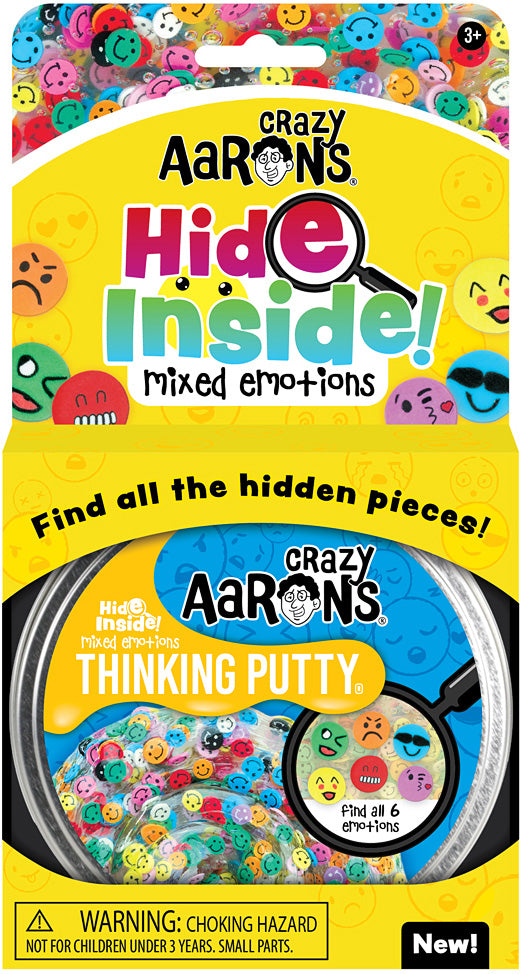 Hide Inside! Mixed Emotions Thinking Putty
As if having a handful of this famous putty isn't enough sensory fun, there are tons of tidbits within! Hidden within the smiles of this clear based putty are 6 emotive faces - can you find them? 1/5 lb. of putty to stretch, bounce, pop, tear and sculpt - and it never dries out!


From Crazy Aaron's Puttyworld, for ages 3 yrs-teen.