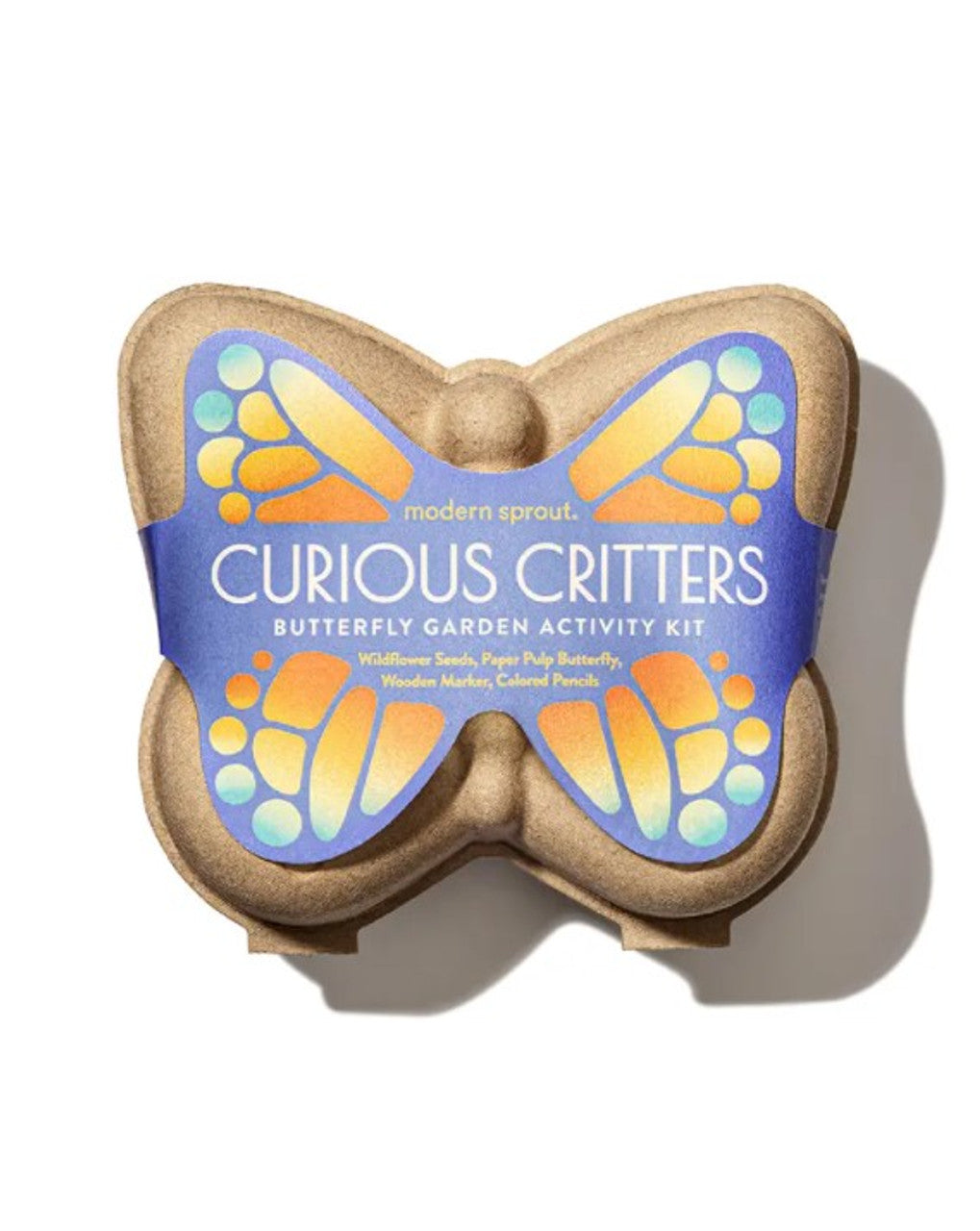 Curious Critters - Butterfly Garden Activity Kit
Help restore nature's floor and bring the magic of butterflies back to your yard and ecosystem! With this creative Curious Critters Butterfly Garden Kit your kids can help save the important pollinators who keep everything blooming!
This interactive kit includes a variety of non-invasive wildflower seeds to attract butterflies, a butterfly made out of paper pulp, a wooden garden marker, and colored pencils. After coloring in the compostable butterfly, kids can attach it to the wooden garden marker to welcome the butterflies back to their garden.
A great gift for spring that encourages nature connections.
From Modern Sprout, for ages 3 and up