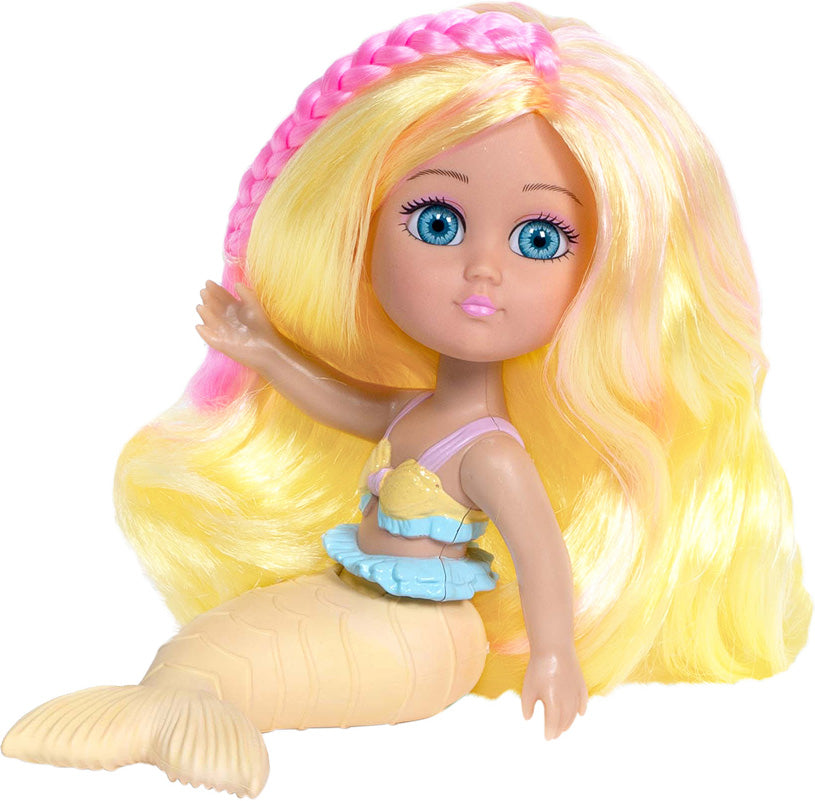 Sandy Water Wonder Mermaid
Imaginative storytellers will love exploring the watery world of magical mermaids! Sandy is a 6" mermaid with bright colorful hair, a glitter swimsuit top, a moveable waist and poseable arms. Her tail magically changes color from yellow to red in cold water! What exciting adventures await for Sandy this summer?
From Adora, for ages 1+ yrs.