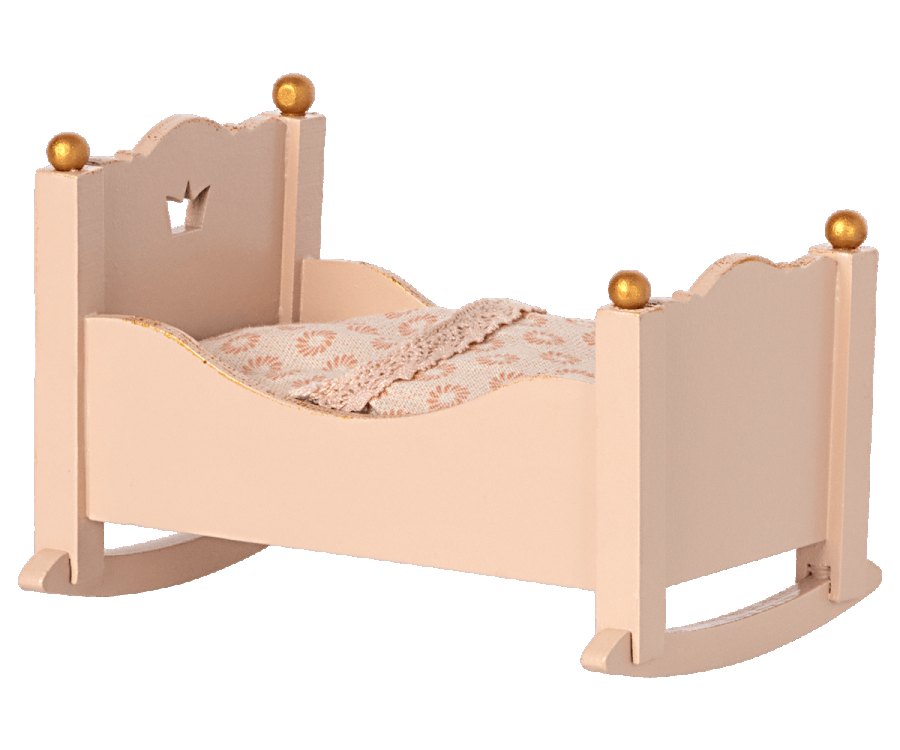 Maileg Baby Mouse Rose Cradle
A beautifully designed cradle with a soft sleeping bag and inside. Specifically designed to fit our baby mouse just perfectly, and looks darling in the castle. The cradle has rounded feet, so you can easily rock your, small soft friends, into sleep.
From Maileg, for ages 3 and up
Important Shipping Note
Maileg is committed to acting responsibly regarding environmental stewardship.  It is important to reduce the use and the demand for virgin polyester fibers. Maileg uses 100% recycled polyester in an effort to support this reduction.
Going forward Maileg Inc. will not market, sell, or distribute in Pennsylvania or Ohio.  These states require the use of All New Materials in stuffed toys.   All retailers must stop shipping Maileg product to PA and OH.