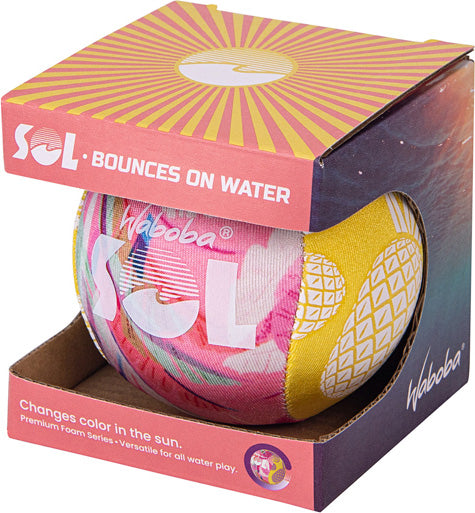 Waboba SOL Ball Assortment
SOL magical: this WAter-BOuncing-BAll is super easy to bounce, catch, and throw, and even changes color in the sun! From one of our favorite outdoor toy brands, the SOL is a foam ball covered in lycra, which makes it perfect for the beach, lake, or pool. Plus, the more water it absorbs, the farther it bounces! 


*Please indicate style preference in comment section when ordering online; pineapples, palm leaves, or palm trees. We'll do our best to accomodate your request.  
From Waboba, for ages 6+ yrs.
Product Details